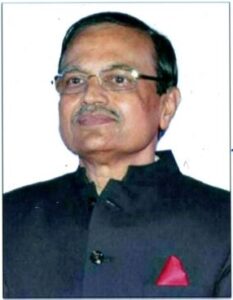 Vice-Chairman, Vanita Vishram
"Women are the largest untapped reservoir of talent in the world."
– Hillary Clinton
Women Empowerment is made up of two words women and empowerment. Empowerment means to give power or authority to someone. So, Women Empowerment means power in the hands of women. It signifies that the women should be given equal opportunity in every field, irrespective of any discrimination. It is the process that creates power in women to live a happy and respectable life in a society. Women are empowered when they are able to access opportunities in a variety of fields such as in education, profession, lifestyle, etc., without any limitations and restrictions. It includes raising their status through education, awareness, literacy and training. It also includes the authority to take decisions. When a woman makes a crucial decision, she feels empowered.
As a member of Vanita Vishram family, I take great pride in stating that at Vanita Vishram, we have been striving hard to empower women in letter and in spirit. Quality education, skill development, physical, mental and emotional health etc. are the buzz words through which the institution aims at the holistic development of its students. The stakeholders of Vanita Vishram contribute greatly to the realization of the vision and mission enunciated by the founders of this institution, namely, Smt. Shivgauriben Gajjar and Smt. Bajigauri Munshi in 1907.
I take this opportunity to extend my deepest gratitude to all the members of the Managing Council, Vanita Vishram, Mumbai, the Surat Administrative Committee of Vanita Vishram, the work force of Vanita Vishram and most importantly the students, for their painstaking efforts directed towards the growth and development of Vanita Vishram as an institution.
I pray to God for the successful and phenomenal journey of Vanita Vishram.
With Best Wishes
Shri Pravin T. Vora
Vice-Chairman
Vice-President, BoM, VVWU, Surat