HistoryFrom the desk of principalStaff profileAchievementsActivitiesFacilitiesContact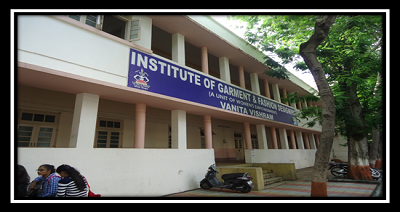 With the sole objective of ensuring economic independence, developing entrepreneurship, and to offer an opportunity for establishing one's own identity in society, the Garment-Making course began in the year of 2012. Considering the fact that people are found to be more fascinated for being identified as "Fashion Designer" rather than being called a "Tailor", since 2015 a new course titled, "Certificate Course in Fashion Designing" was launched to provide holistic training for being a Fashion Designer.
Ms. Ranjan Chaudhary
મહેનતનું મૂલ્ય હંમેશા મળતું જ હોય છે. હારી ને કે નાસીપાસ થઈને જીવનના અમૂલ્ય સમયને બરબાદ ના કરવું જોઈએ.
Teaching through Multimedia